US Open Images – The photos from Flushing Meadows
TENNIS US OPEN IMAGES – The images taken during the last few days of competition at Flushing Meadows by Ray Giubilo and Art Seitz. Federer, McEnroe, Monfils and James Blake
Luigi Serra: A Tribute To A Great Friend In 50 Snapshot
Our unforgettable friend, who passed away on December 9, gifted us with hundreds of pictures – here is a selection of his best work.
All of us at Ubitennis send our love to Luigi Serra's family, including his wife Bonnie, his sons Alessandro and Gianluca, as well as the tribe of grandchildren (Isabella, Gabriella, Daniela, Lexi and Vincent) of whom he was incredibly proud and whom he loved dearly – they reciprocated their affection for a grandfather who was often as genuine as they are, always mirthful, funny, unique. Here is Ubaldo Scanagatta's tribute to the late Luigi, and here are his best shots: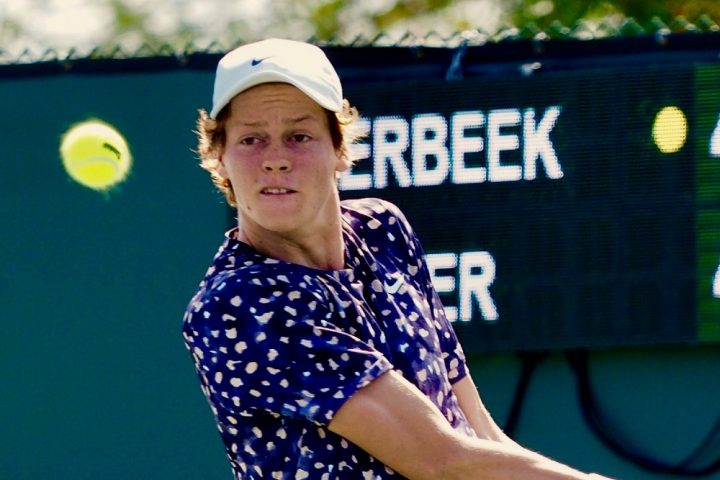 (VIDEO) Australian Open Day Seven: Roger Federer Fights Back Once Again
Ubaldo Scanagatta analysis the key matches that took place in Melbourne on Sunday, which includes the roller-coaster win of the Swiss Maestro.
Sunday in Australia saw two of the big favourites in the men's draw progress, but it was far from straightforward for one. Roger Federer had to battle back from a set down to edge out Hungary's Marton Fucsovics. Setting him up with a clash against world No.100 Tennys Sandgren. Meanwhile, defending champion Novak Djokovic is rapidly gaining in momentum following his triumph over Diego Schwartzman.
In the women's draw, Ash Barty has given herself a shot of revenge after setting up a quarter-final meeting with Petra Kvitova. The same player who beat her in the last eight of the tournament 12 months ago.
Serena Williams And Simona Halep: A Rivalry In Photos
Ubitennis looks back at the memorable pictures that was taken during the 10 previous matches between the two players.
Ahead of the Wimbledon Final, relive the past clashes between former world No.1 players Simona Halep and Serena Williams. Williams currently leads their head-to-head 9-1. Her only loss to the Romanian was during the round-robin stage at the 2014 WTA Finals. At the time, it was her heaviest defeat on the tour since 1998.
2019 Australian Open Hard [16] Williams d. [1] Halep 6-1 4-6 6-4
2016 US Open Hard QF [1] Williams d. [5] Halep 6-2 4-6 6-3