Luigi Serra: A Tribute To A Great Friend In 50 Snapshot
Our unforgettable friend, who passed away on December 9, gifted us with hundreds of pictures – here is a selection of his best work.
All of us at Ubitennis send our love to Luigi Serra's family, including his wife Bonnie, his sons Alessandro and Gianluca, as well as the tribe of grandchildren (Isabella, Gabriella, Daniela, Lexi and Vincent) of whom he was incredibly proud and whom he loved dearly – they reciprocated their affection for a grandfather who was often as genuine as they are, always mirthful, funny, unique. Here is Ubaldo Scanagatta's tribute to the late Luigi, and here are his best shots: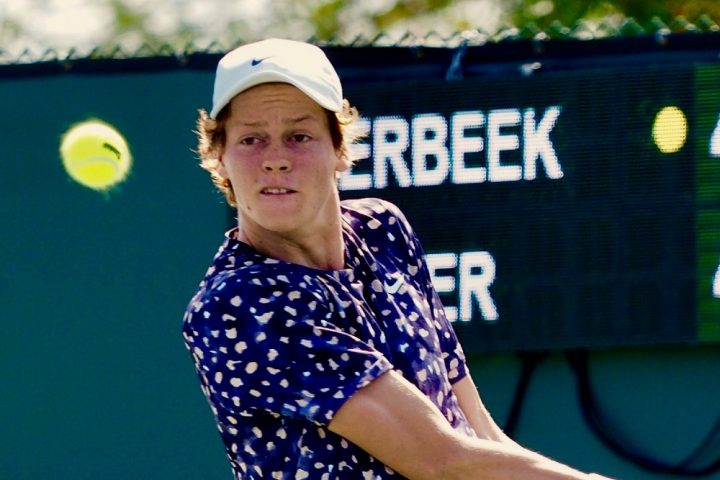 (VIDEO): Malaga Line-Up Set As Davis Cup Most Unpredictable Tournament In History
UbiTennis founder Ubaldo Scanagatta explains why any of the eight teams in Malaga could win November's Davis Cup Finals
The Davis Cup quarter-final line-up is set after an incredible Group Stage over Bologna, Split, Manchester and Valencia.
Now eight teams remain including Novak Djokovic's Serbia, Great Britain and Australia.
However surprise teams such as the Netherlands, Finland and the Czech Republic will also appear in the quarter-finals.
Ten-time champions Great Britain will face Serbia with the winners taking on the winner of the quarter-final between Italy and the Netherlands.
In the other half of the draw Canada will be heavy favourites against Finland while the Czech Republic face Australia.
The final eight tournament will take place in Malaga and will take place between the 21st and the 26th of November.
However this year's Davis Cup could be the most unpredictable version in the tournament's history with there being no Spain or USA.
It really could be anyone' tournament with Tennis' most prestigious team competition up for grabs in November.
In this video UbiTennis founder Ubaldo Scanagatta explains why this year's Davis Cup finals could be the most unpredictable edition of all-time and why any of the teams could win the title.
(VIDEO EXCLUSIVE) Steve Flink, Ubaldo Scanagatta Review The 2023 Wimbledon Men's Final
Carlos Alcaraz stopped Novak Djokovic's attempt to win his 24th Major title with an epic 5-set win over the Serbian champion on Centre Court on Sunday
As the final afternoon at the 2023 Championships was progressing in a crescendo of emotions, world no. 1 Alcaraz and seven-time Wimbledon champion Djokovic fought each other in a final destined to the history books.
Ubitennis' Editor in Chief Ubaldo Scanagatta and Hall of Famer Steve Flink break down the themes of this match as they question each other about the meaning of Alcaraz' first triumph in SW19.
(VIDEO EXCLUSIVE) Steve Flink, Ubaldo Scanagatta Review The 2023 Wimbledon Women's Final
Saturday at The All England Club saw a new Grand Slam champion be crowned.
Marketa Vrondrousova stunned Ons Jabeur 6-4, 6-4, to become the first unseeded women's champion in history. The Czech's stunning run comes 12 months after she was sidelined from the tournament due to wrist surgery. What is even more remarkable is the fact that she had only ever won two Tour-level matches on the grass before this year.
Meanwhile, Jabeur has described her latest loss as the most painful of her career. It is the second year in a row where she has had to settle for runner-up, as well as last year's US Open. Jabeur produced a series of costly unforced errors which proved pivotal to the outcome of the match. Did nerves got the better of her? She was bidding to become the first African woman to win a major title.
Tennis Hall of Famer Steve Flink analyzes this year's Wimbledon final alongside Ubitennis founder Ubaldo Scanagatta. The two also look ahead to the mouthwatering clash between world No.1 Carlos Alcaraz and seven-time champion Novak Djokovic.